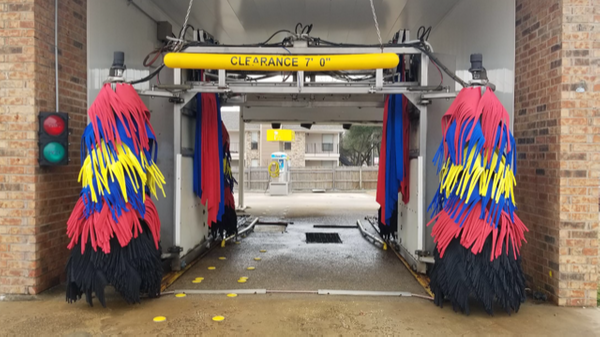 Autec AES-46 Series Soft Cloth Car Wash
Automatic Carwash equipment for sale from the Shammy Man Car Wash in McKinney, TX.
A totally rebuilt Autec AES-46 Series Soft Cloth Car Wash system with all new foam brushes and cloth mitter curtains, including rails. This system is currently operating and will be available for removal in November.
Also available for purchase:
Hamilton Gold Line Pay Station that has been upgraded to CardWorks and accepts credit cards, fleet cards, and gift cards, quarters, and 1, 5,10,20 currency.
PDQ Laserwind Dryer
6 Chemical pump station
Manuals for Autec and GE Controller system included.
Price $18,000 for everything or call for pricing on separate items.
Contact: Bill Flynt 214-878-4722
Use Arrows to View More Images