Welcome to Southwest Car Wash Association
The Largest Regional Network of Car Wash Owners & Operators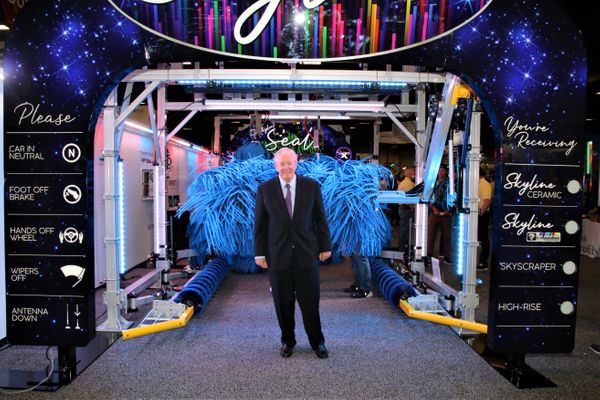 SCWA 2021 - First Big Car Wash Show in over 16 Months - Record Breaking
The 2021 edition of the Southwest Car Wash Association Convention & EXPO recently concluded another record breaking event hosting more than 2400 attendees from 45 different states converging on the Fort Worth Convention Center.
According to SCWA President Jeff Blansit, "The Car Wash Family came back together with unprecedented excitement and enthusiasm to learn and grow their operations. It was truly a joy to experience being able to gather again "in person" after 16 months. However we do not want to rest at this point but instead we want to continue to raise the bar and make sure all of our efforts are relevant to our growing attendance."
The Convention was highlighted by two nationally recognized speakers, Michael Dominguez, CEO of ALHI Group kicking off the popular CEO Forum on Wednesday. On Thursday, attendees learned economic and business insights from Steve Forbes, Chairman of Forbes Media. As one attendee said, "your speakers were fantastic; this was the best lineup of programming I have seen in the industry."
The late Sonny Fazio received the 2021 SCWA Lifetime Achievement Award. The audience was treated to a moving video presentation highlighting Sonny's legacy in the car wash industry. According to Awards Chair, Mel Ulrich, "the Lifetime Achievement Award is the highest recognition given by the SCWA and we are so proud to add Sonny's name to our honor roll."
The 2021 SCWA event included an expanding EXPO area with more than 350 booths and over 80,000 square feet of eye-popping installations exhibits plus premier education sessions and the popular Quick Talk Stage. As SCWA President - Elect Ryan Darby noted, " After 16 months, it was rewarding to hear so many great comments about our event like: "AWESOME Show; Great leadership for the industry; Again - First Class as always; Just what my team needed; Always the very BEST."
Mark your calendars now and join us for EXPERIENCE SCWA 2022 - February 27- March 1, 2022 at the Fort Worth Convention Center.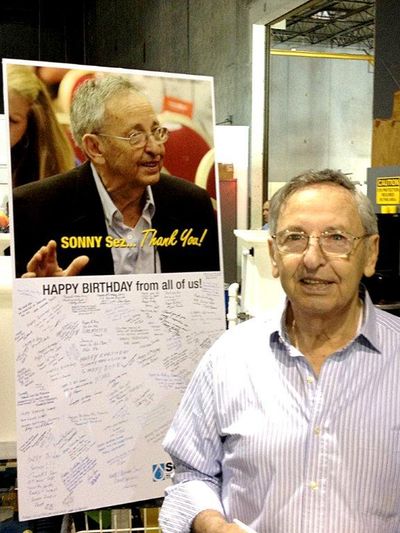 2021 Lifetime Achievement Award Winner - Sonny Fazio (1926-2013)
SCWA is proud to announce that the 2021 SCWA Lifetime Achievement Award Recipient is Sonny Fazio, the Founder of Sonny's The Car Wash Factory.
The official presentation was presented in conjunction with the 2021 Convention & EXPO in Fort Worth, Texas.
Congratulations to Sonny's family from SCWA!
The COVID 19 pandemic has created a difficult time for everyone. It is times like this, the support of your association is needed more than ever.
As the situation began, SCWA immediately went to work for our members and the industry to provide needed information and to educate public officials on the "essential business" nature of car washing. SCWA is continuing to identify resources that will help members and the greater car wash community rebound stronger than ever. Current SCWA Members are receiving regular email updates and opportunities for educational webinars. If you are not a member and would like to be included, click the green JOIN/RENEW button above on the right.
In addition, SCWA:
· Worked with Texas Governor Abbott to have car washing confirmed as "essential businesses" in Texas.
Most current COVID Resources are available HERE
We appreciate the many great responses from our members during this time - here are a few:
Just forwarded your latest SCWA Legislative Update to my accountant. Your updates are invaluable.
Thank you for continuing to keep us in the loop with all the PPP information and Legislative Updates. SCWA is the best!
- Will, Fullerton, California
Thanks for the wonderful job SCWA is doing for the members and vendors. SCWA is a true class act!
- Art, Crystal Lake, Illinois
I did not know about the ERTC information in the Legislative Update this week. Thanks for the great insight!
- Steve, Houston, Texas
CLICK HERE TO READ MORE...
SCWA Appreciates Your Support
President George W. Bush welcomes attendees to the 2020 Convention & EXPO.