Welcome to Southwest Car Wash Association
The Largest Regional Network of Car Wash Owners & Operators
SCWA Announces 2021 Convention Date Change to June 9-11, 2021
SCWA & Fort Worth Convention Center take the health and well-being of our attendees seriously. Be assured we will implement all current Covid Protocols and CDC Guidelines to provide our attendees a safe and comfortable meeting environment.

The Southwest Car Wash Association announced the SCWA Board of Directors voted to move the 2021 SCWA Convention & Car Wash EXPO to June 9-11, 2021 at the Fort Worth Convention Center.
This decision to move the dates from February 17-19 was made after careful consideration of the current COVID situation and evaluating the factors that will exist over the next 60-90 days. The SCWA Board believes that getting through the winter months; the flu season; and rollout of the vaccine; will provide a safer and larger attended event for everyone to enjoy. See you in June!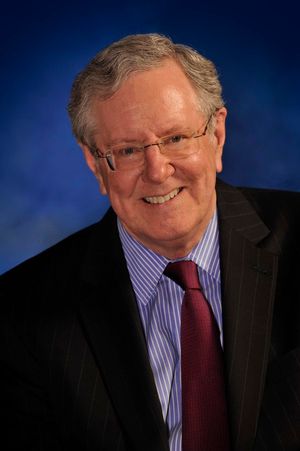 2021 SCWA Convention & EXPO Keynote Speaker
Steve Forbes, Chairman of the Forbes media empire will be the SCWA 2021 Convention Keynote speaker.
Steve's newest project is the podcast "What's Ahead," where he engages the world's top newsmakers, politicians and pioneers in business and economics in honest conversations meant to challenge traditional conventions as well as featuring Steve's signature views on the intersection of society, economics and policy.
Steve helped create the recently released and highly acclaimed public television documentary, In Money We Trust?, The film was inspired by the book he co-authored, Money: How the Destruction of the Dollar Threatens the Global Economy – and What We Can Do About It.
Steve's latest book is Reviving America: How Repealing Obamacare, Replacing the Tax Code and Reforming The Fed will Restore Hope and Prosperity co-authored by Elizabeth Ames (McGraw-Hill Professional).
Steve is an advocate for a flat tax, enhanced medical savings accounts, a new Social Security system for working Americans, parental choice of schools for their children, term limits and a strong national defense. Registration for the 2021 SCWA Convention & Car Wash EXPO is now open.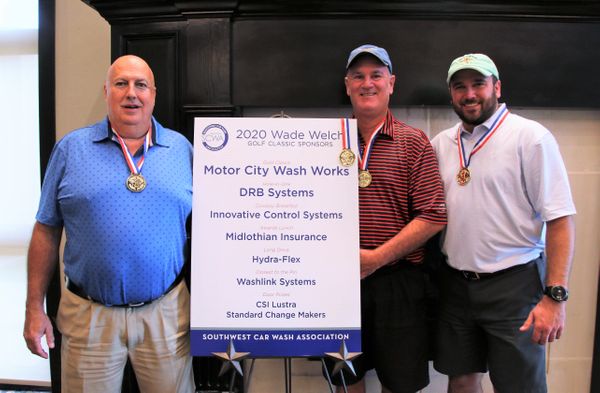 The 2020 Wade Welch Memorial Golf Classic
Thanks to the 40 teams and 156 golfers who joined SCWA for the 2020 SCWA Wade Welch Memorial Golf Classic at Cowboys Golf Club and also our faithful sponsors:
Motor City Wash Works - Gold
DRB Systems - Hole in One
ICS - Cowboy Breakfast
Midlothian Insurance - Lunch
Hydra Flex - Long Drive
WashLink - Closest to the Pin
CSI Lustra - Drawing Prizes
Standard Change Makers - Prizes
Click Image to see pictures from the day on the course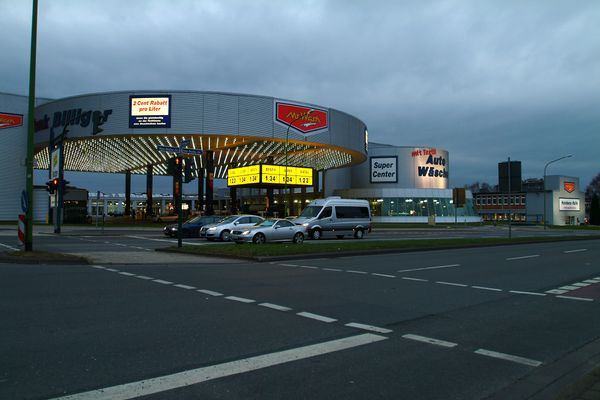 2020 SCWA Virtual Car Wash Showcase
The first SCWA Virtual Showcase, Thursday, August 27th, was a huge success. Our Virtual Attendees had an up close view of the Mr. Wash in Essen, Germany, with narration by CEO Richard Enning. Mr. Enning covered everything from business strategy to an in-depth look at their pristine equipment room. Click image for more information.
THANKS TO OUR VIRTUAL SHOWCASE SPONSORS
The COVID 19 pandemic has created a difficult time for everyone. It is times like this, the support of your association is needed more than ever.
As the situation began, SCWA immediately went to work for our members and the industry to provide needed information and to educate public officials on the "essential business" nature of car washing. SCWA is continuing to identify resources that will help members and the greater car wash community rebound stronger than ever. Current SCWA Members are receiving regular email updates and opportunities for educational webinars. If you are not a member and would like to be included, click the green JOIN/RENEW button above on the right.
In addition, SCWA:
· Worked with Texas Governor Abbott to have car washing confirmed as "essential businesses" in Texas.
Most current COVID Resources are available HERE
We appreciate the many great responses from our members during this time - here are a few:
Just forwarded your latest SCWA Legislative Update to my accountant. Your updates are invaluable.
Thank you for continuing to keep us in the loop with all the PPP information and Legislative Updates. SCWA is the best!
- Will, Fullerton, California
Thanks for the wonderful job SCWA is doing for the members and vendors. SCWA is a true class act!
- Art, Crystal Lake, Illinois
I did not know about the ERTC information in the Legislative Update this week. Thanks for the great insight!
- Steve, Houston, Texas
CLICK HERE TO READ MORE...
SCWA Appreciates Your Support
President George W. Bush welcomes attendees to the 2020 Convention & EXPO.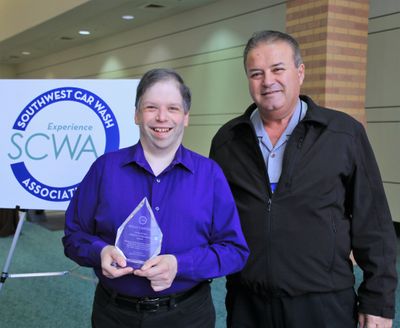 2020 Lifetime Achievement Award Winner - Brian Campbell
SCWA is proud to announce that the 2020 SCWA Lifetime Achievement Award is Car Washing's #1 Fan, Brian Campbell. Brian is a legend in the car wash industry and a wonderful friend to so many car wash owners and vendors across the nation.
The official presentation was in conjunction with the 2020 Convention & EXPO in Fort Worth, Texas. We hope you enjoy the Video Presentation linked in the photo.
Congratulations to Brian Campbell from SCWA!