The 2023 SCWA Convention & EXPO - February 22-24, 2023 at the Fort Worth Convention Center is the first Big Car Wash Show of 2023.
The event will highlight the large EXPO floor with approximately 100,000 square feet of EXPO Space displaying the latest in car wash, lube and detailing equipment, supplies and services. CLICK HERE to view the Expo Floor Plan.
In addition to the EXPO - Attendees will enjoy Premier Education Sessions; the very popular Quick Talks; the Car Wash Academy; plus the unmatched hospitality and social networking that keeps the SCWA growing even stronger and larger every year.
Get Your Game On in 2023.
PRELIMINARY SCHEDULE OF EVENTS

10:30 am • CEO Forum – Jose Costa, CEO of Magnolia Wash Holdings
Upper Level-Ballroom C
SPONSOR: CARWASHOS
Featured on the hit TV program Undercover Boss, Costa will offer SCWA Convention attendees insights in critical business operations such as marketing; strategy creation; operational execution; cost reduction and revenue optimization.
The SCWA CEO Forum will be a "can't miss" for you, your employees and your business!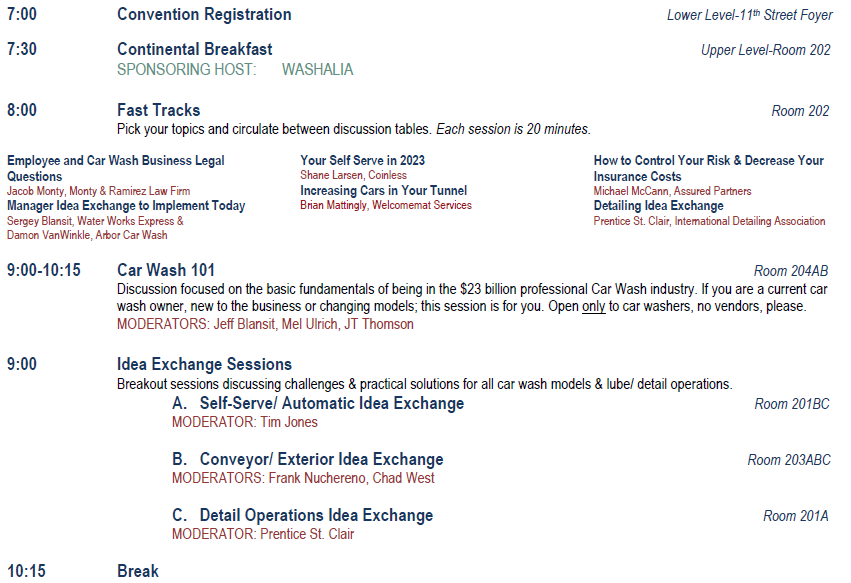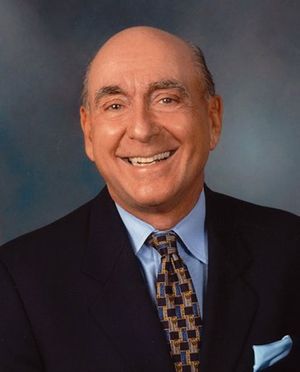 10:30 General Session • Keynote Address – Dick Vitale
Upper Level-Ballroom
SPONSOR: PRO-TECH SERVICE COMPANY
Welcome: Ryan Darby - President
The SCWA convention attendees are in store for Vitale's enthusiastic, passionate, sometimes controversial – but never boring – style. Known as Dickie V to his legions of fans all over America, "I'm living the American dream," Vitale once said. I may not always be right, but no one can ever accuse me of not having a genuine love and passion for whatever I do."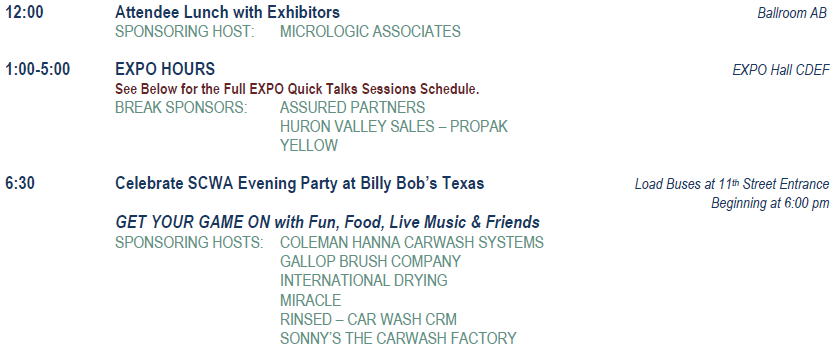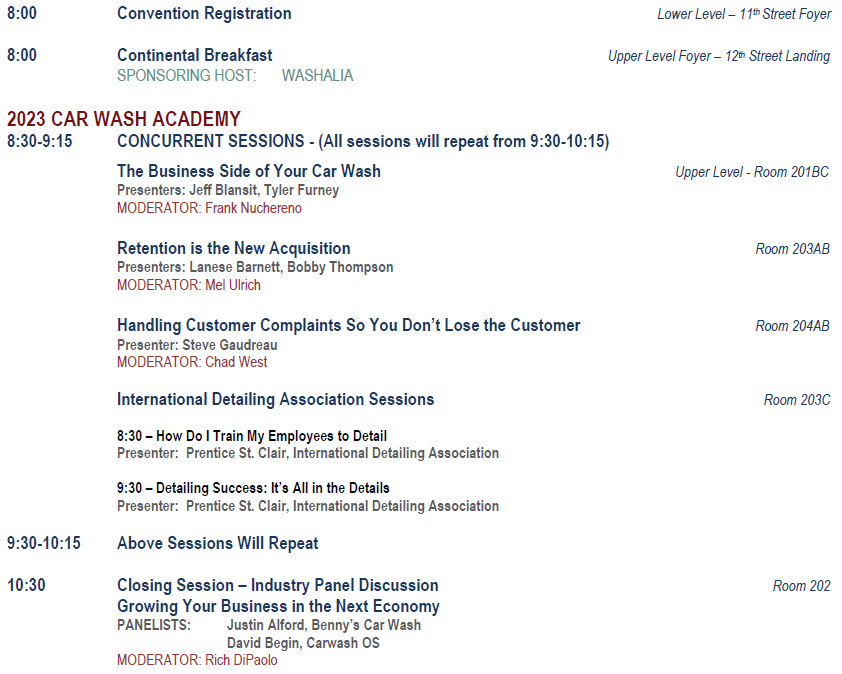 QUICK TALKS - Educational Sessions during EXPO Hours